Laura Agnusdei scores Benny Heeft Het aan Zijn Hart*
Dick Laan, The Netherlands, 1926, 22 minutes
Nadia Struiwigh scores Bits & Pieces 274 t/m 284*
Mark-Paul Meyer, The Netherlands, 1994, 16 minutes
Tammo Hesselink scores Charlot Présente le Ballet Mécanique*
Fernand Léger, Dudley Murphy, France, 1923, 15 minutes
Keimpe Koldijk scores the work of Daijiro Hama and Masato Tokumaru
Japan & The Netherlands, 30 minutes
Friday 26-07
22:00
Drijvend Paviljoen
4 talented new musicians compose a new score for artistic visuals.
Laura Agnusdei scores Benny Heeft Het aan Zijn Hart*
Dick Laan, The Netherlands, 1926, 22 minutes
Poor Benny is being told not to play football anymore because professor Oudewijf claims he has heart problems. A very unfortunate consequence of the diagnosis is that his girlfriend breaks up with him.
Laura Agnusdei
Laura Agnusdei is an electroacoustic composer and saxophone player from Bologna (IT), currently based in The Hague (NL), where she is studying at the Institute of Sonology. Her compositions feature the saxophone as the main voice within sonic landscapes that shift between melodies and textures, the song form and improvisation, fusing acoustic, digital and analog sound sources to create emotional states that change from track to track.
Nadia Struiwigh scores Bits & Pieces 274 t/m 284*
Mark-Paul Meyer, The Netherlands, 1994, 16 minutes
Bits & Pieces 274 t/m 284 is a compilation of Swiss, French and German film clips dating from the years 1915-1930, selected and edited by Eye curator Mark-Paul Meyer.
Nadia Struiwigh
Nadia Struiwigh is a DJ and electronic producer from Rotterdam. Her refined downtempo electronica takes you on a journey full of synthesized soundscapes that flirt with ambient techno.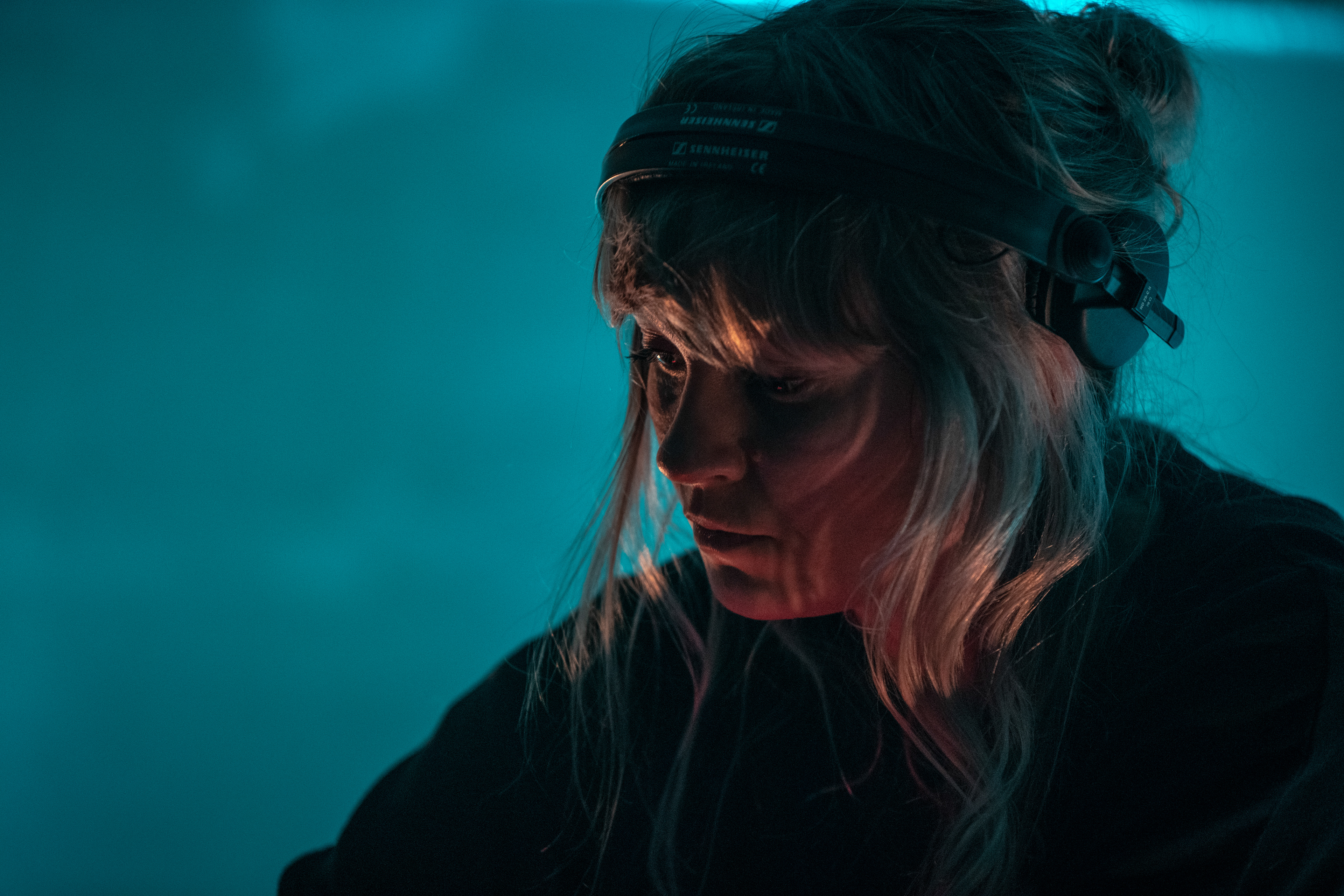 Tammo Hesselink scores Charlot Présente le Ballet Mécanique*
Fernand Léger, Dudley Murphy, France, 1923, 15 minutes
An avant-garde film where live-action, opticals and animation form a cinematic dance. Mechanicals, body parts, advertisement, kitchen tools and sometimes also humans come into motion.
Tammo Hesselink
Focused on rhythm, Tammo Hesselinklikes likes you to get lost between the beats, somewhere off the grid. By constantly keeping himself interesting and on edge, he always puts the dance floor just where it needs to be. The result is that he has been installed as a resident at Amsterdam's celebrated De School with an all night set upstairs as an absolute highlight. From dreamy house and techno during early morning slots onto more pumped up party sounds for shorter sets, he is adept at reading a room and making it his own.
*Originally commissioned and done as part of _underscore_ an initiative by Eye Filmmuseum, The Rest is Noise and The Netherlands Institute for Sound and Vision's RE:VIVE initiative.

Keimpe Koldijk scores the work of Daijiro Hama and Masato Tokumaru
A unique collaboration between a live musician, a contemporary artist and a video artist.  
Japan & The Netherlands, 30 minutes
Daijiro Hama
Daijiro Hama is an artist from Kyoto currently living in Amsterdam. In his work he creates a unique universe in black and white where he mixes abstract and figurative, landscape and character straight from his imagination, influenced by Japanese folklore and culture.
His monochromatic compositions invite the viewer to think about motion and life itself as it's highly philosophical and multilayered.
http://www.daijirohama.com/
Keimpe Koldijk
Keimpe Koldijk is a composer, live musician and curator. Though not bound to a particular style, the line that runs through his solo repertoire is reminiscent of his upbringing in the desolate, barren landscape of Northwest Friesland. Dry, impersonal and yet hyper-emotional.
Keimpe has been involved with musical outfits such as Adept, Mike Koldin, Eklin, Barhus and Luik. Together with visual artist Wouter Venema they run Samling, a small yet influential record label with a highly diverse curatorial ambition.
www.samlingrecordings.com
Masato Tokumaru
Masato Tokumaru is an autodidact video artist who practiced his skills shooting the surrounding of Kyoto. Seeking to play with landscape sequences and light geometry, his work evolved when he learned the use of VJing software. He then started to collect sequences on the web and remix in real time with his own previously shot materials. By layering found footage of anime, international news, documentaries he creates a world where music and video can be support psychedelic experiences.